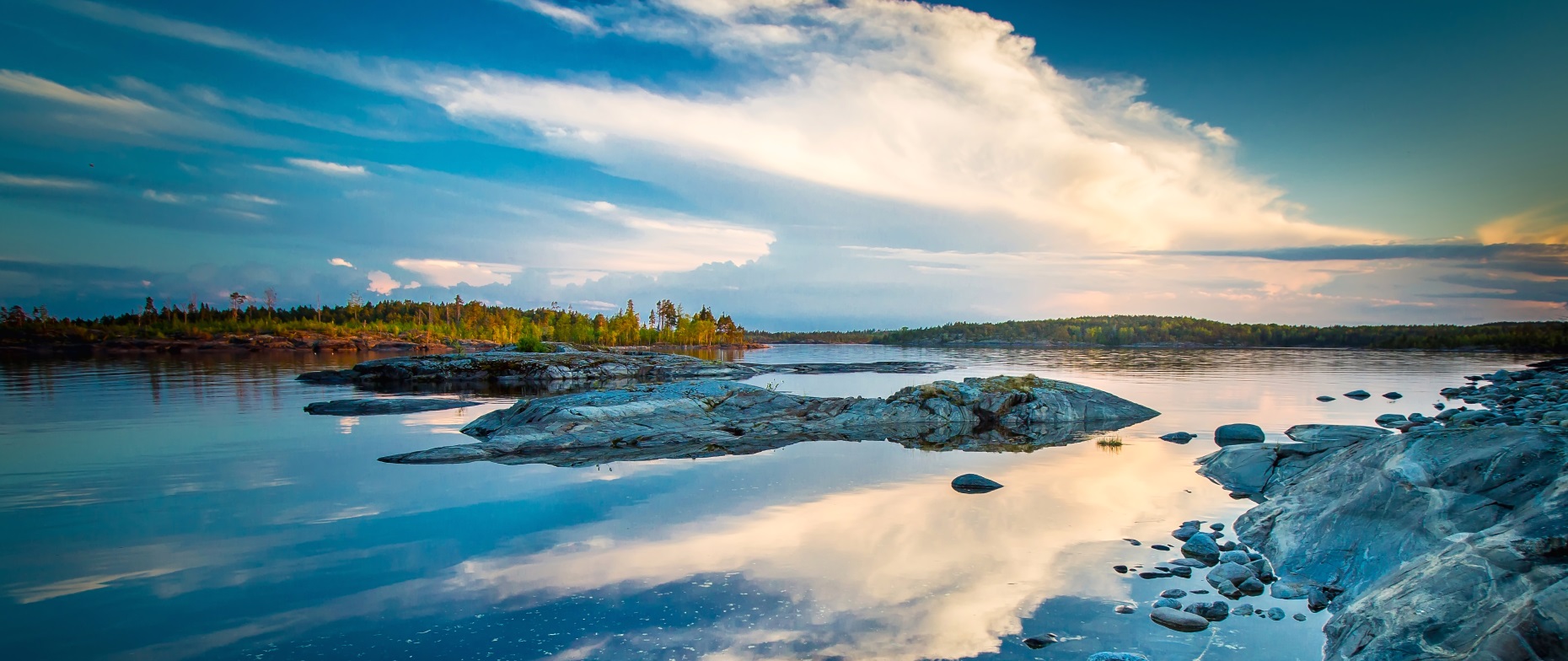 Bordered by Finland to the west and the White Sea to the east, Karelia is Russia's Land O' The lakes. A heady combination of precise ancient architecture, untouched crystal-clear lakes, forests that stretch to eternity and beyond wrapped up endless white nights. Rapidly becoming a must-see destination in Russia – especially for the outdoor adventure, Karelia offers something for every traveller in this magical frontier country.
Kizhi
Europe's second largest Lake Onega is home to Kizhi island, which houses the Kizhi Pogost UNESCO World Heritage Site. Featuring one of the most famous architectural masterpieces in the world, the magnificent 22 domed Church of Transfiguration, built without the use of a single nail.
Valaam
Consisting of around 50 islands, the main island acts as a mecca for Pilgrims and tourists alike as it is home to the Transfiguration Monastery. Step off the Pilgrim's pathway to discover lovely walks, smaller churches and chapels and abundant unspoilt nature.
Sortavala
Crossing the Ladoga Lake, past islands, coves and reed beds is one of the most beautiful cities of Karelia, Sortavala. A unique and beautiful town that has been shaped by the culture of three countries: Russia, Sweden and Finland.
CALL ME BACK
Please leave your phone number and one of our team will call you back as soon as we can. Please note our opening hours are Monday to Friday 9am - 6pm.