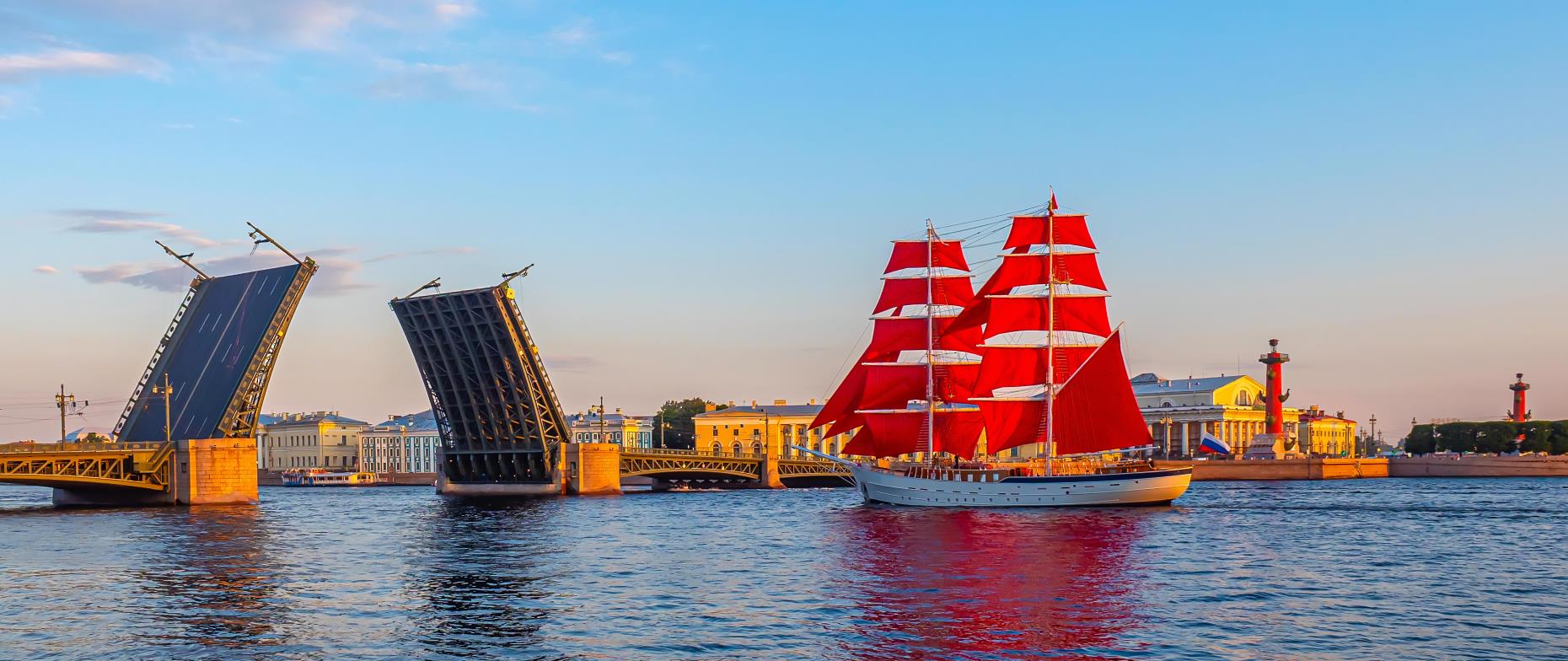 One of the most beautiful cities in the world. Known as the Venice of the North, this majestic city has numerous elegant canals, bridges, palaces and parks full of treasures, as well as world renowned masterpieces that can be discovered in the internationally acclaimed Hermitage museum.
The architecture of the city, its people and unique spirit has inspired great poets, writers, artists and composers for centuries.
St. Petersburg will never disappoint and leave you wanting to return again and again.
The real Russia
Vodohod Luxury 5 Star
Mustai Karim
Vodohod Luxury 5 Star
31 May 2021 - 03 June 2021
4 days
Gym
SPA area
TV in cabins
Coffee point
Lift
All cabins are equiped with fridges
Complementary Wi-Fi
Private or french balconies
English speaking staff
Full board
Stops:
Saint-Petersburg
Schlusselburg
Konevets
Valaam
Saint-Petersburg
For many, despite covering almost one eighth of the world Russia remains a mystery, one of the world's unknowns. It's rich in history, cultural intrigue and natural wonders combine to make Russia a must-visit destination for anyone seeking something truly unique.
The experiences
Russia has so much to offer. From an authentic tea ceremony to a day spent exploring old churches, every moment is designed to blow you away. Because the true magic of Russia is that it's unlike anywhere you've ever been before.
The rivers
The network of spectacular rivers and lakes are an attraction in themselves. Ice-blue waterfalls cascade over mountainous outcrops at Plutorana Plateau; tiny islands float in the midst of the expansive Lake ladoga; and Moscow's canals offer a unique viewpoint for the city's sights.
We organise cruises from Moscow, St Petersburg, Samara, Nizhny Novgorod and Kazan
Ports of call
The onion-topped buildings and twisted-spire churches of Moscow and St Petersburg are iconic, Russia has so much more to explore. There are frescoes by Dionisius, a 45,000 year old mammoth and a city built on frozen ground. Whichever cruise you embark on, you'll be amazed by everything you uncover about this continent.
CALL ME BACK
Please leave your phone number and one of our team will call you back as soon as we can. Please note our opening hours are Monday to Friday 9am - 6pm.